Dr. Zamorano and her associates have developed revolutionary computer image guided neurosurgical techniques and instrumentation used on brain and spine surgeries in numerous national and international centers. Her practice philosophy involves optimization of surgeries by using less invasive approaches and cutting edge technologies.
NEW SPINE SURGERY IN MICHIGAN
The Michigan Brain and Spine Surgery Center is the first and only practice in Michigan offering the transforaminal endoscopic approach for discetomy and foraminotomy. This minimally invasive technique is an excellent option for patients with disc herniations and/or spinal stenosis.
ENDOSCOPIC TRANSFORAMINAL DECOMPRESSION FOR DISC HERNIATION AND STENOSIS
Learn more about Endoscopic Spine Surgery »
Our Mission
Our mission is to provide the highest quality of neurosurgical care to each of our patients in a compassionate, efficient, effective and personalized manner.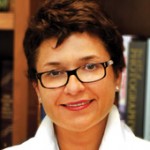 LUCIA ZAMORANO, MD, FICS
Clinical Professor of Neurological Surgery. Oakland University William Beaumont School of Medicine. More.