FDA tightens Opiod Labeling to stress the dangers of its long term use!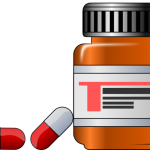 The FDA has ordered a class-wide label change for long-acting opioids such as OxyContin (oxycodone) aimed at limiting use of these drugs to patients with severe, refractory pain.
The move, announced at press briefing Tuesday, is part of a handful of changes that the agency hopes will curb an ongoing prescription painkiller epidemic, including a label clarification about the risks of abuse and death with the drugs, a requirement for additional postmarketing studies, and a boxed warning about the risks of neonatal opioid withdrawal syndrome.
"Opioids are important pain relieving medications that provide significant benefits when used appropriately," Douglas Throckmorton, MD, deputy director of the FDA's Center for Drug Evaluation and Research (CDER), said during a press briefing. "But they have significant risks associated with inappropriate patient selection and improper use, whether accidental or intentional."
The announcement is the culmination of a series of agency meetings and research on opioid safety that were prompted in large part by a Citizen's Petition from the groups Physicians for Responsible Opioid Prescribing (PROP) and Public Citizen.
The petition was signed by nearly 40 doctors, researchers, and public health officials, and aimed to make it more difficult for drug companies to market opioids for chronic, noncancer pain. Among other criteria, it asked FDA to strike the word "moderate" from opioid labels in chronic pain.
Throckmorton said changing the indication to "pain severe enough to require daily, around-the-clock, long-term opioid treatment and for which alternative treatment options are inadequate" will further discussions between clinicians and patients about their eligibility for the drugs.
"The change reflects a departure from an indication that was based on a severity scale and transitions to a more specific use," Throckmorton said. "Patients in pain will not only be assessed by a rating on a pain scale, but a more thoughtful determination of pain."
Greg Anderson, MD, a primary care physician at the Mayo Clinic in Rochester, Minnesota welcomed the FDA action.
"In the absence of malignancy related pain, examples where long acting opioids can be justified are relatively few and far between," Anderson, wrote in an email.
James A. McGowan, MD, of the center for interventional pain medicine at Mercy Medical Center in Baltimore, said chronic pain treatment is challenging but he warned that "too often these medications are prescribed without adequate thought being given to their serious side effects, their marginal effectiveness in treating long term pain, and the fact that these medications often end up doing more harm than good."
In an email, McGowan acknowledged that "small subsets of patients may benefit from chronic opiate use" but he added that the new labels would serve as a necessary reminder "to both patients and physicians that the use of these medications must be done very cautiously and only after carefully weighing the potential risks and benefits."
Randy Wexler, MD, MPH, of Ohio State University, said the changes were "appropriate" adding that he only "rarely" prescribes long-acting opioids for chronic pain.
"This will have no impact on my practice other than as support for my discussion with patients as to why such medications are often not indicated," Wexler said in an email to MedPage Today.
Kevin Hill, MD, MPH, psychiatrist-in-charge at McLean Hospital's alcohol and drug abuse program in Belmont, Massachusetts, wrote that he has experience treating opioid addiction. "I've seen patients that have been prescribed long-acting opioids inappropriately on an "as-needed" basis, and inappropriate prescribing can have the unintended effect of starting someone on a path to addiction," Hill wrote in an email to MedPage Today. "Opioid addiction is very difficult to treat, so I appreciate the FDA's effort to limit the risk associated with these medications."
The updated label will further clarify that the drugs should be used as a last resort in patients who have no other options, due to their risk of addiction, abuse, and misuse even at recommended doses, as well as greater risk of overdose and death.
The FDA is also requiring postmarketing studies to further assess those risks. Throckmorton said the agency expects companies to collaborate on the requisite trials in order to get more information as efficiently as possible.
He added that it became apparent through earlier meetingson the issue that there were not enough data available on the risks of long-term opioid use, as earlier trials had only been completed through 12 weeks.
Additionally, the agency will now require long-acting opioids to carry a boxed warning describing the risk of neonatal opioid withdrawal syndrome with chronic use during pregnancy.
"By exercising our legal and regulatory authority to take action, the FDA will ensure that the benefits of long-acting opioids will continue to outweigh the risks," FDA Commissioner Margaret Hamburg, MD, said during the briefing.
Michael Von Korff, ScD, of Group Health Research Institute in Seattle, who is also a member of PROP, said the move is a step in the right direction, but said that overall the agency's actions on the opioid epidemic leave something to be desired.
"It is not clear to me why the FDA's actions apply only to long-acting opioids when similar cautions apply to short-acting opioids, like Vicodin," Von Korff said in an email.
Von Korff added that the label now appropriately places "increased emphasis on the risks of chronic opioid therapy. But the current FDA label does not adequately reflect that data are lacking to establish the effectiveness — and long-term safety — of long-term or high-dose opioid therapy for chronic pain."
"Prescribing opioids for longer than 90 days for chronic pain should remain an option for physicians and patients, but it should be an off-label use, because there is almost no research establishing that this use is either safe or effective," Von Korff said.