Important advances in epilepsy and seizure management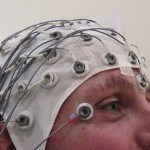 A report on long-term outcomes in patients treated with a newly approved electrical therapy for refractory seizures is among the highlights at this year's American Epilepsy Society annual meeting here.
Also on tap: studies of a new form of laser surgery for seizure ablation, a wearable seizure detector, and a device for home monitoring of anti-epileptic drug blood levels, said Kimford Meador, MD, of Stanford University in Stanford, Calif., the organization's scientific program committee chairman.
Another study, led by Meador himself, examines whether children of mothers taking the epilepsy drug valproate while breastfeeding suffered adverse consequences at age 6 as a result. (Answer: it was definitely not harmful and may have been beneficial.)
Although a debate at the World Congress of Neurology in September questioned whether recent years had seen significant clinical progress in epilepsy, the AES agenda suggests the answer is a resounding Yes.
In an interview with MedPage Today ahead of the meeting, which begins Friday with symposia and special interest group meetings, Meador ticked off numerous studies to be presented that appear to move the field forward.
The first item on his list was the newly approved RNS responsive neurostimulator that, analogous to an implanted cardioverter-defibrillator, is silent until it detects abnormal electrical activity in the brain and then delivers pulses to previously identified seizure foci. The approval was for patients not responding to conventional drug therapy.
At the meeting, one of Meador's Stanford colleagues is slated to report long-term follow-up data from clinical trial participants showing a sustained reduction of about 50% in seizure frequency. "That's a pretty good response in refractory patients," Meador said.
Another recently introduced treatment involves a minimally invasive, MRI-guided, water-cooled laser device for surgical ablation of seizure foci. Past studies have shown that it incurs "much less surgical morbidity" compared with standard open surgery, Meador said, with some patients able to go home the following day.
An abstract to be presented focuses on neuropsychiatric outcomes, suggesting that they are improved as well compared with conventional surgery, which can damage nontarget brain areas.
Addressing pediatric epilepsy, Meador highlighted a study that examines the problem of seizures in critically ill children — specifically finding that aggressive treatment of those seizures may improve overall outcomes.
Another abstract involving critically ill children indicates that status epilepticus often goes undetected, suggesting that continuous EEG monitoring may be worthwhile in pediatric ICUs. "There's a lot more to be done in this area," Meador commented.
One unmet need in epilepsy addressed at the meeting will be the problem of patients for whom no brain lesion can be detected with current imaging methods. A study slated for presentation shows that a novel type of MRI processing, called voxel-based morphometric analysis, was able to identify specific abnormalities in about half of such patients. The abstract has been selected for the AES's annual Dreifuss award.
If validated in future studies, the method could lead to effective surgical treatments for many patients who currently can't be helped, Meador said.
Another award-winning abstract (the Goldberg Kaufman Honor) looks at psychiatric outcomes in children undergoing epilepsy surgery, finding that surgeries targeting foci in certain brain regions improve mood and behavior. Meador noted that these issues are a major part of the clinical burden of pediatric epilepsy, insofar as they "interfere with how children function between seizures."
And another presentation that Meador said will be important examines the prevalence of folate supplementation in epileptic women of childbearing age — which can prevent adverse birth outcomes for those who become pregnant while taking anti-convulsant drugs.
Researchers found that only about half of such women who became pregnant had been taking supplements, raising questions about the adequacy of counseling they received or their compliance with it, he said.