New device to monitor heart arrythmias!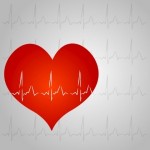 DMC Among First to Implant New Device for Irregular Heartbeats
The Detroit Medical Center is among the first hospitals in the world to implant a new cardiac monitoring device used to diagnose and monitor irregular heartbeats with hopes of possibly thwarting strokes or other heart ailments.
"The device revolutionizes the whole clinical approach to the workup and management of symptoms potentially caused by arrhythmias of the heart, and is likely to prevent many, many strokes due to atrial fibrillation," Dr. Theodore Schreiber, president of DMC Cardiovascular Institute and the DMC Heart Hospitalsaid in a statement.
Approximately one-third the size of a AAA battery, the monitor is 80 percent smaller than comparable devices now available and allows physicians to remotely monitor a patient's heart for up to three years.
The device was implanted last week in a patient at DMC — less than two hours of receiving the product through customs from Switzerland, hospital officials say.
"The (monitor) is so discreet that most patients will not even know it is there and can go about their lives without interruption or discomfort from the device," Dr. Randy Lieberman, who performed the first implantation, said in a statement.
In addition to remote monitoring capabilities, the system notifies physicians if patients have significant cardiac events between regular medical appointments.