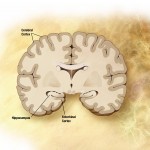 Alzheimer's disease (AD) could be the next frontier for deep brain stimulation (DBS) therapy.
A small phase 1 pilot study showed that some patients with AD who received constant stimulation to the fornix — the principle outflow tract from the hippocampus — had increased hippocampal volume after 1 year.
There was also some evidence that this increased hippocampal volume correlated with cognitive benefit.