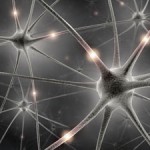 Subthalamic nucleus deep brain stimulation (DBS) offers benefits earlier in the course of Parkinson's disease (PD), before the appearance of severe disabling motor complications, according to results of a randomized controlled trial.
In a group of patients with relatively mild early motor complications of PD, subthalamic stimulation plus medical therapy was superior to medical therapy alone on several key measures of quality of life and motor function.
Results of the Controlled Trial of Deep Brain Stimulation in Early Patients with Parkinson's Disease (EARLYSTIM) were published February 14 in the New England Journal of Medicine.
"The result of our study is that a new group of patients can do better with neurostimulation than with medication," study investigator Gunther Deuschl, MD, from Christian Albrechts University in Kiel, Germany, told Medscape Medical News. [Read more…]