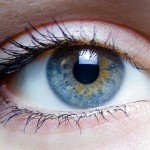 Two novel, noninvasive, and relatively simple eye tests show promise as potential screening tools for early Alzheimer's disease (AD).
Preliminary results from 2 studies presented here at the Alzheimer's Association International Conference (AAIC) 2014 show that beta-amyloid detected in the eyes significantly correlated with the burden of beta-amyloid in the brain, allowing investigators to accurately identify individuals with AD.
In the first study, researchers at the Commonwealth Scientific and Industrial Research Organization (CSIRO), Australia's national science agency, used curcumin fluorescence imaging to highlight beta-amyloid in the retina and correlated these results using Pittsburgh compound B (PiB) positron emission tomography (PET) imaging findings in the brain.