The Lakes Surgical Center is one of the locations we perform surgeries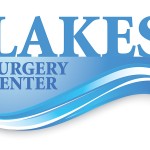 The Lakes Surgical Center in West Bloomfield is one of the locations that we perform spine and neuro surgeries.
The center includes four operating rooms, two procedure rooms, pre-operative and post-operative recovery areas and a large reception area. It is licensed by the State of Michigan and is fully accredited by the Joint Commission for Accreditation of Healthcare Organizations. Lakes Surgery Center is affiliated with National Surgical Hospitals.